Red Stag's First Sweetwater Warehouse Opens in September
Development has progressed steadily on the 420-acre project since June 2021. The first 700,000 sq. ft. of warehouse space is scheduled to be operational in September 2022 and team member positions will open in August to staff the space.
On May 4th, 2022, Red Stag Fulfillment leadership hosted a groundbreaking ceremony with Tennessee Governor Bill Lee to celebrate the progress made to date.
Sign up below for periodic updates as the site progresses.

GET THE LATEST UPDATES
Stay informed about our progress and when you can expect to start seeing Red Stag swag around Sweetwater. Provide your email below and we'll send out notifications on job postings when we are accepting applications and other important information. No spam, we promise.
Sweetwater project updates
A PART OF YOUR COMMUNITY
Red Stag's company culture defines who we are and how we treat our local communities. We want to be a welcomed part of Sweetwater, providing high-quality opportunities to our neighbors. Once complete, the project is expected to increase Sweetwater's annual tax revenue by an estimated 33% to help fund schools, public services, and first responders.
And when our new campus is operational, you'll find many of us in town and in your businesses, too. That means we're always open to restaurant recommendations and want to hear when you have concerns.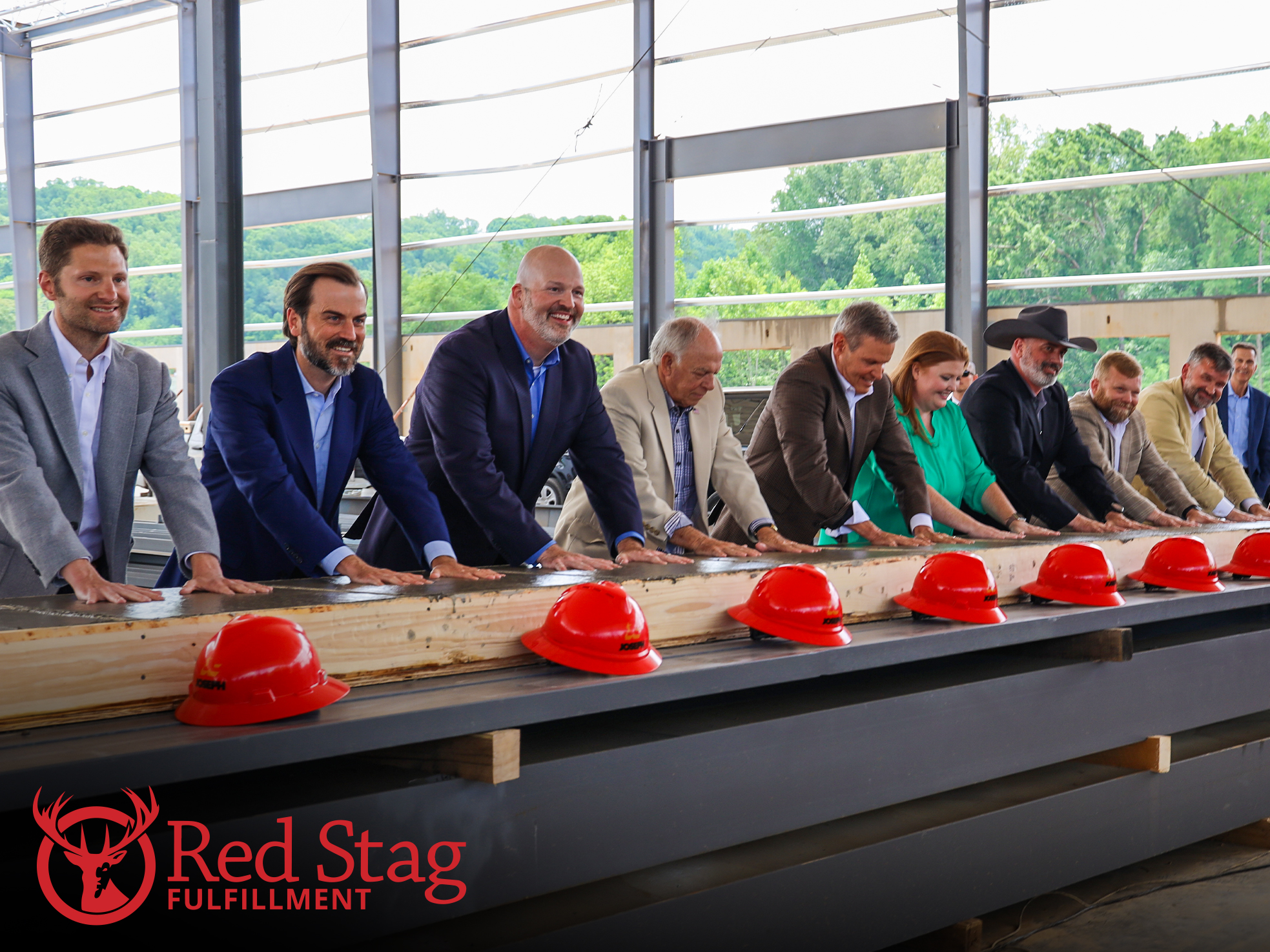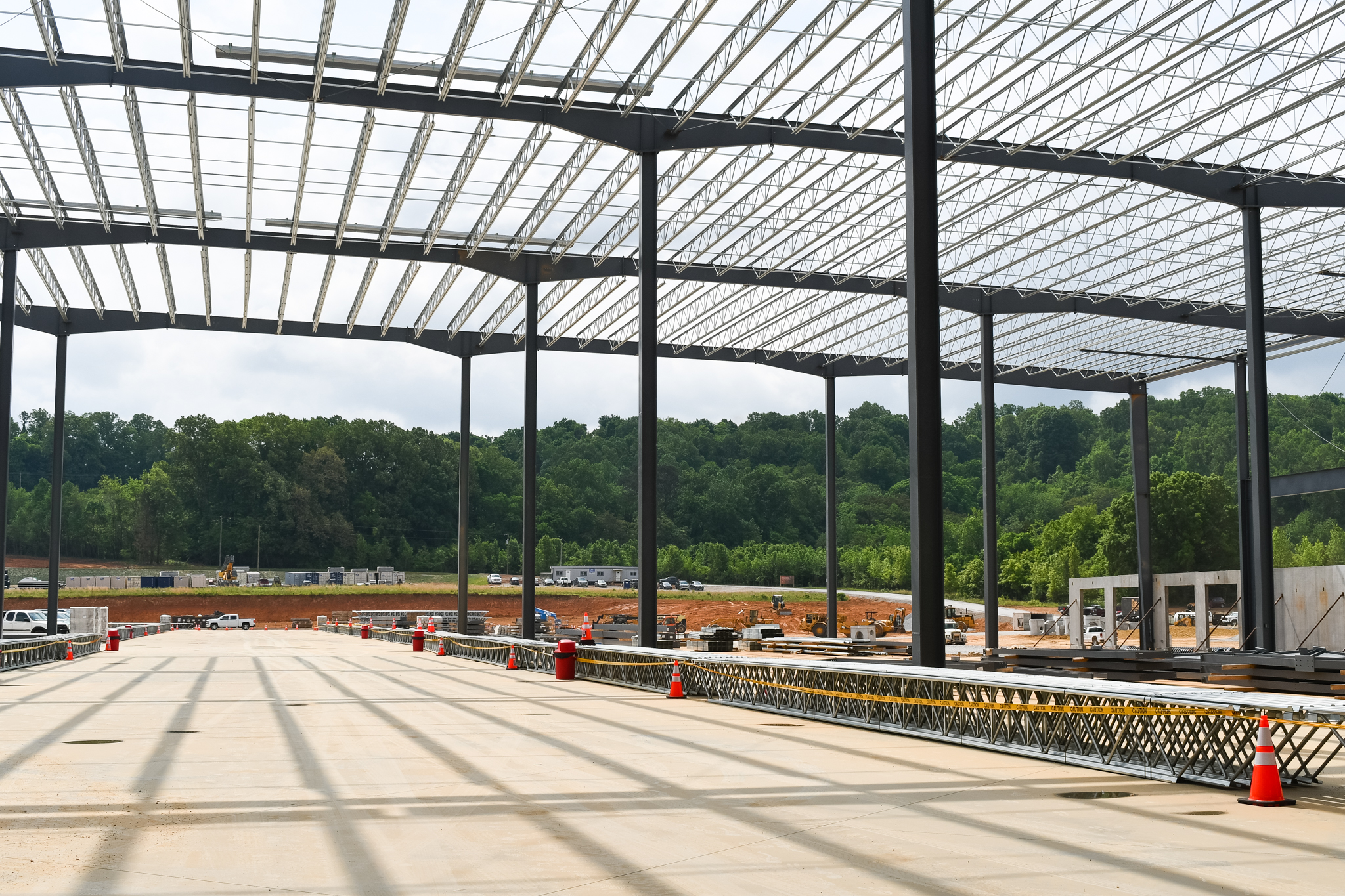 HOW'S OUR BUILDING?
Have you seen our Sweetwater construction site and have safety or noise concerns? Please contact us directly with your concerns at the number below.
We aim to be a good neighbor from the very start and take all concerns seriously.

"At the end of the day, we are a people company. We are a company that is all about building something special, enabling our clients to grow, our team members to grow, our company to grow, and the communities we serve to grow and prosper." Dusty Holcomb
Chief Executive Officer | Red Stag Fulfillment
INTERESTED IN JOINING THE HERD?
We want to be the best place you've ever worked.
For our friends in and around Sweetwater, Red Stag Fulfillment may be the perfect place for you to continue your career. Our plan is to post Sweetwater job opportunities in late Summer 2022 and begin accepting applications for team member positions in August.
Get notified about postings and openings when they happen by signing up for the latest updates above.
You can also visit our careers page for current openings and to learn about Red Stag Fulfillment and our culture of excellence. We're always looking for people who want to be part of something great. Here's a brief overview of what that means to us and how we support our amazing teams:
Provide a clean, comfortable, and spacious break area for the fulfillment center employees.





Give every employee, no matter their position, a forum for sharing ideas with management. (Many of the ideas for improving our processes come directly from the people who do that work every day.)





Promote from within wherever possible and make sure everyone in management understands our operations.





Reward employees for a job well done with a generous bonus structure that incentivizes excellence.
If you're interested in being considered in a role that is not currently available, please submit your resume to recruiting@redstagfulfillment.com.
Why Sweetwater?
We've done our homework and found Sweetwater to be the right mix of available space, easy access to the interstate, and home to great people. Plus, being based in Knoxville, we've got a sweet spot for the area.

Or, as Mollenhour Gross Co-Founder Jordan Mollenhour puts it:

"Having grown up in East Tennessee, we are committed to maintaining an open line of communication and to helping this region become home to firms like Red Stag. We simply ask that everyone take the time to understand the project and what it means for the community – it really is an incredible opportunity for Sweetwater and for our native East Tennessee."
How will the new location benefit Sweetwater?
We hope to help Sweetwater grow in multiple ways. Not only do we expect to bring more people to your stores and community, but there should also be a sizable economic impact. Here are our latest estimates:
$300 million investment

Hundreds of new employment and career opportunities

$1.9 million annual tax contributions to Sweetwater

$3.6 million annual tax contributions to Monroe County

$3.3 million annual tax contributions to the State of Tennessee
These estimates do not include additional benefits that will arise from increased patronage of local restaurants, retailers, gas stations, and other businesses within the Sweetwater community. These are projected to generate income for businesses in the area and further increase the tax base.
Who are you partnering with here?
Local community partners (shown alphabetically)
Regional community partners (shown alphabetically)
Where can I learn more about Red Stag Fulfillment?
When will you begin hiring?
Our plan is to post job opportunities for the Sweetwater campus in Summer, 2022 and begin accepting applications for team member positions by approximately August of 2022.
I've got a question!
We've got your answer. The best way to ask us about our Sweetwater plans and other details is to send us an email at sweetwater@redstagfulfillment.com or call (423) 251-8329. Red Stag is delighted to bring more jobs and opportunities to East Tennessee and looks forward to sharing those plans with the community.
Sign up for Sweetwater project updates